"A bottle of wine contains more philosophy than all the books in the world."
(E. Hemingway)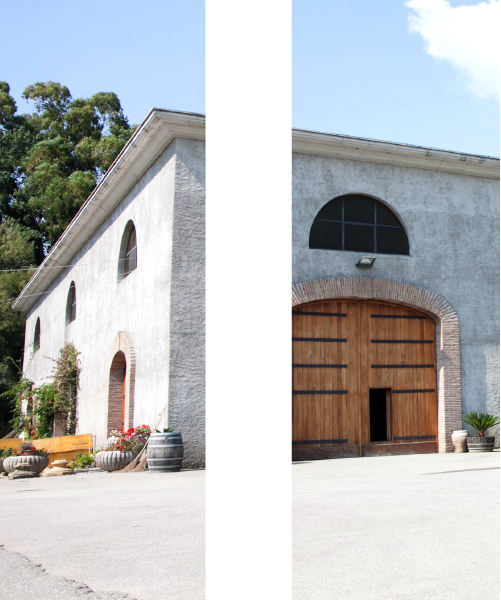 The Building
La Cantina', 2000 square meters building, is located in the centre of the Estate. A simple and essential place, designed to satisfy the production of the 60 hectares of vineyards in which Antimo, with the oenologist Davide Arturo Erbaggio, follows every stage of processing, from the extraction of the juice to the final bottling. Every year the Porto di Mola winery produces about 250,000 bottles, the result of volcanic soils that give our wines a unique structure and a flavour with a thousand nuances.
Production
In the Vineyard, mechanical work and manual work are combined, for an impeccable result. The management of the land is completely mechanical, while the dry and green pruning derive from the manual work of our team of experts. A rigorous discipline, in all stages of production, guarantees a wine made according to tradition, genuine and refined, the end result of a great passion for this profession and the generosity of the land.
Research
The main objective of the Porto di Mola winery is to promote the area in which it is located, for this reason it is completely focused on the products of our territory. We refer, in particular, to the Bariletta plantation, typical of Rocca d'Evandro and to Falanghina and Aglianico, spokesman for the Campania vines.
Tour
A tour of our vineyards will allow you to closely observe the places where our grapes are born, while, in the cellar, you can observe all the production processes and taste our wines, accompanied by lunches prepared by our chefs or tastings of the best selection of typical products from Alto Casertano.